ABOUT US
An extension of the Calgary Drop-In Centre, we are a donation and resource hub for Calgarians in need, as well as 120 agencies and outreach groups.
By the community for the community.
Free Goods Program
The Calgary Drop-In Centre (the DI) is a housing-focused emergency shelter, connecting people to permanent housing.
Yet, it's difficult for low- or no-income Calgarians to furnish their homes with essential items, or access clothing and essential supplies.
Out of this need, the Free Goods Program was born, providing taken-for-granted "stuff" to Calgarians who need it.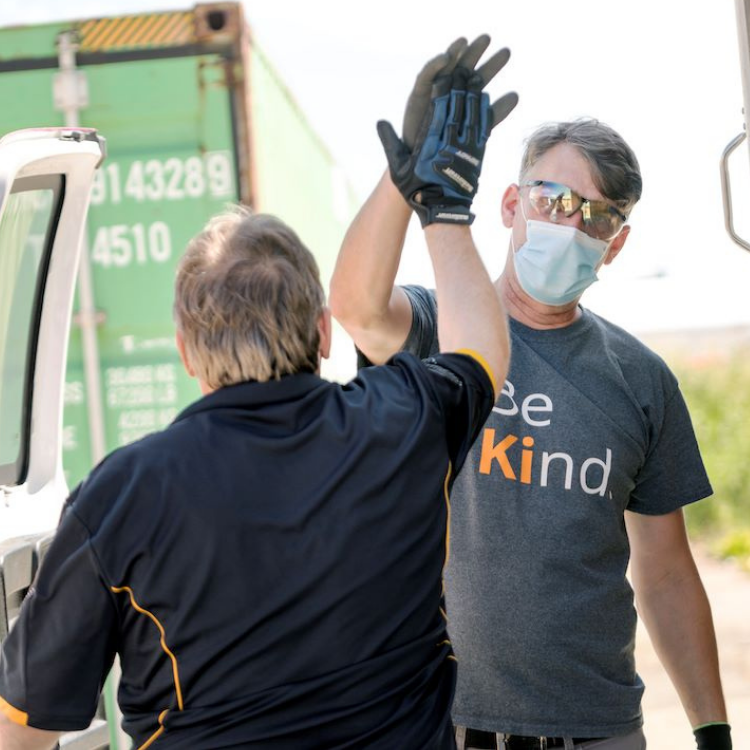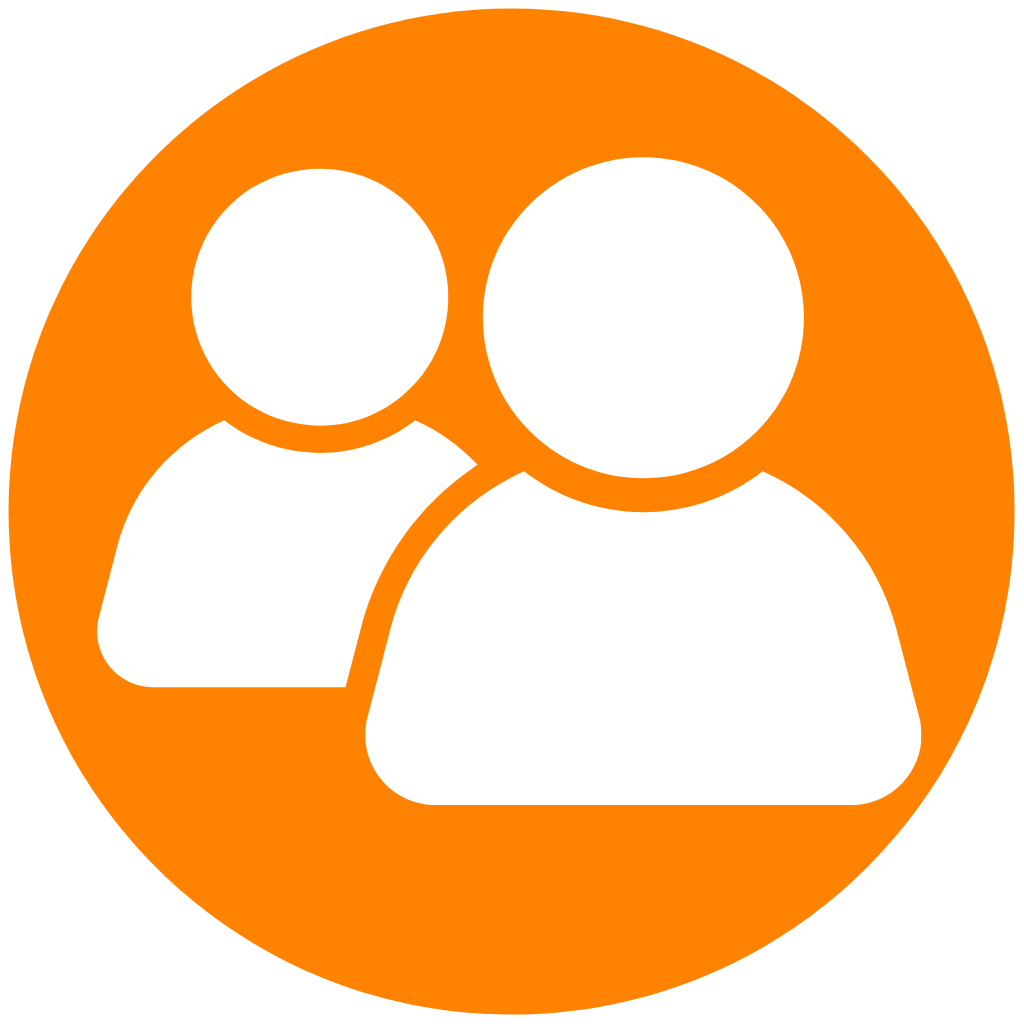 WE ARE COLLABORATIVE
We are part of the homeless-serving system of care and we work with other organizations to improve the quality of life of low- and no-income Calgarians.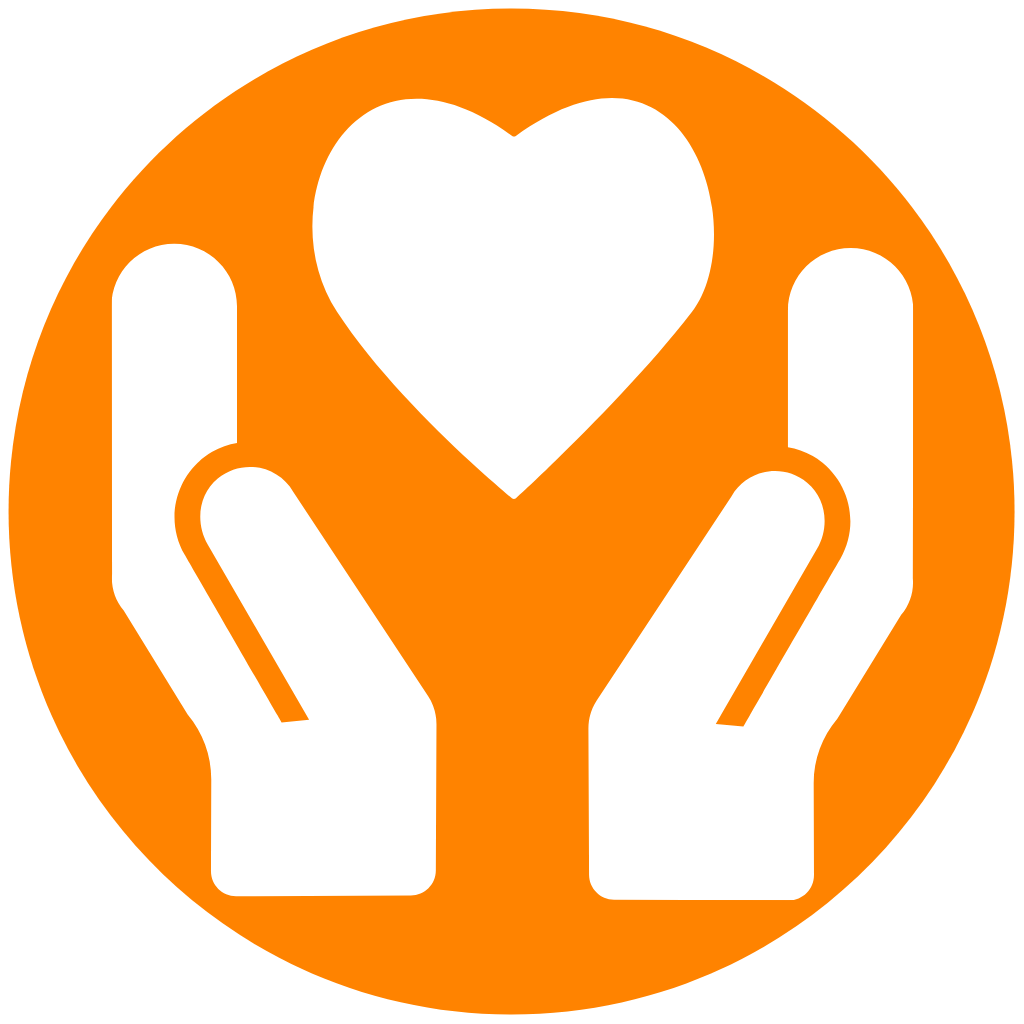 WE PUT PEOPLE-FIRST
Directly or indirectly, we work with any Calgarian who needs help and we offer support wherever we can. No questions asked.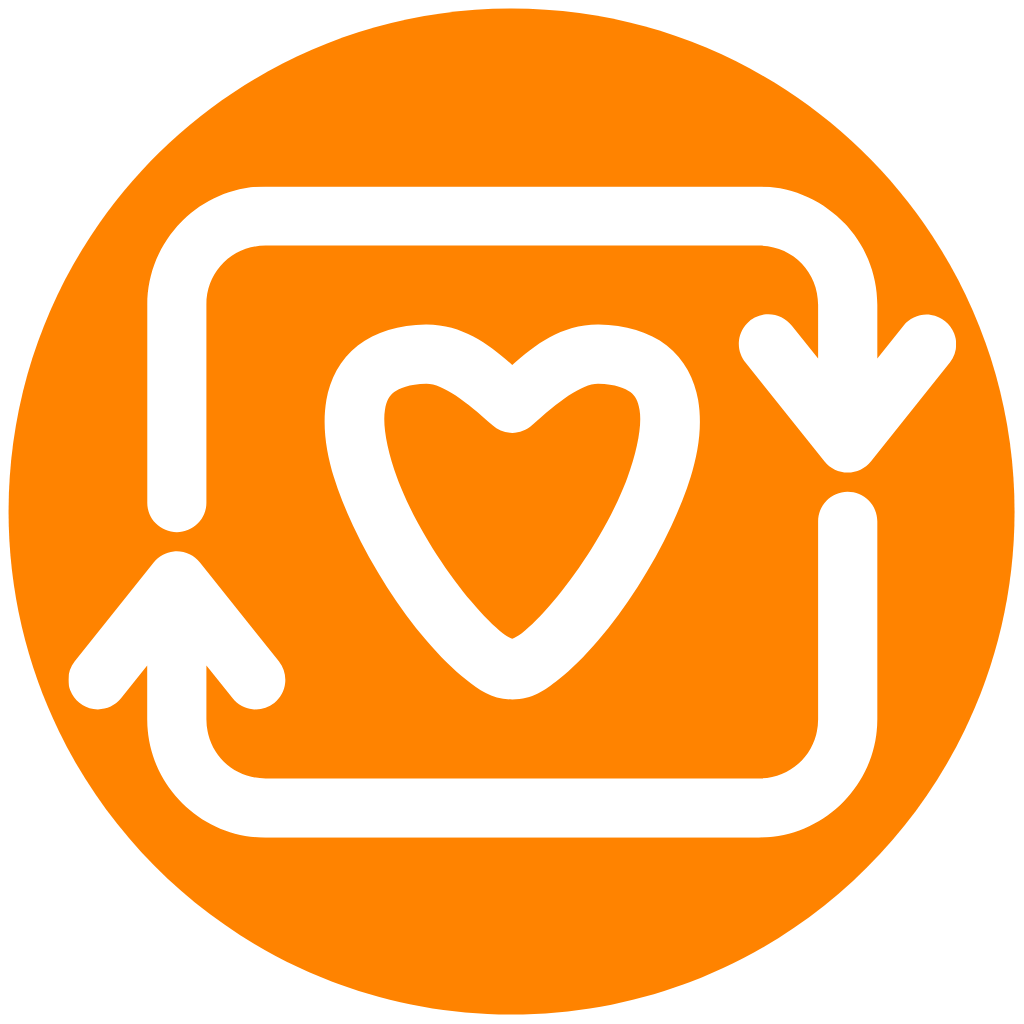 WE ARE RESOURCEFUL
We do our best not to let any donation or volunteer's time go to waste, and we are always open to new opportunities.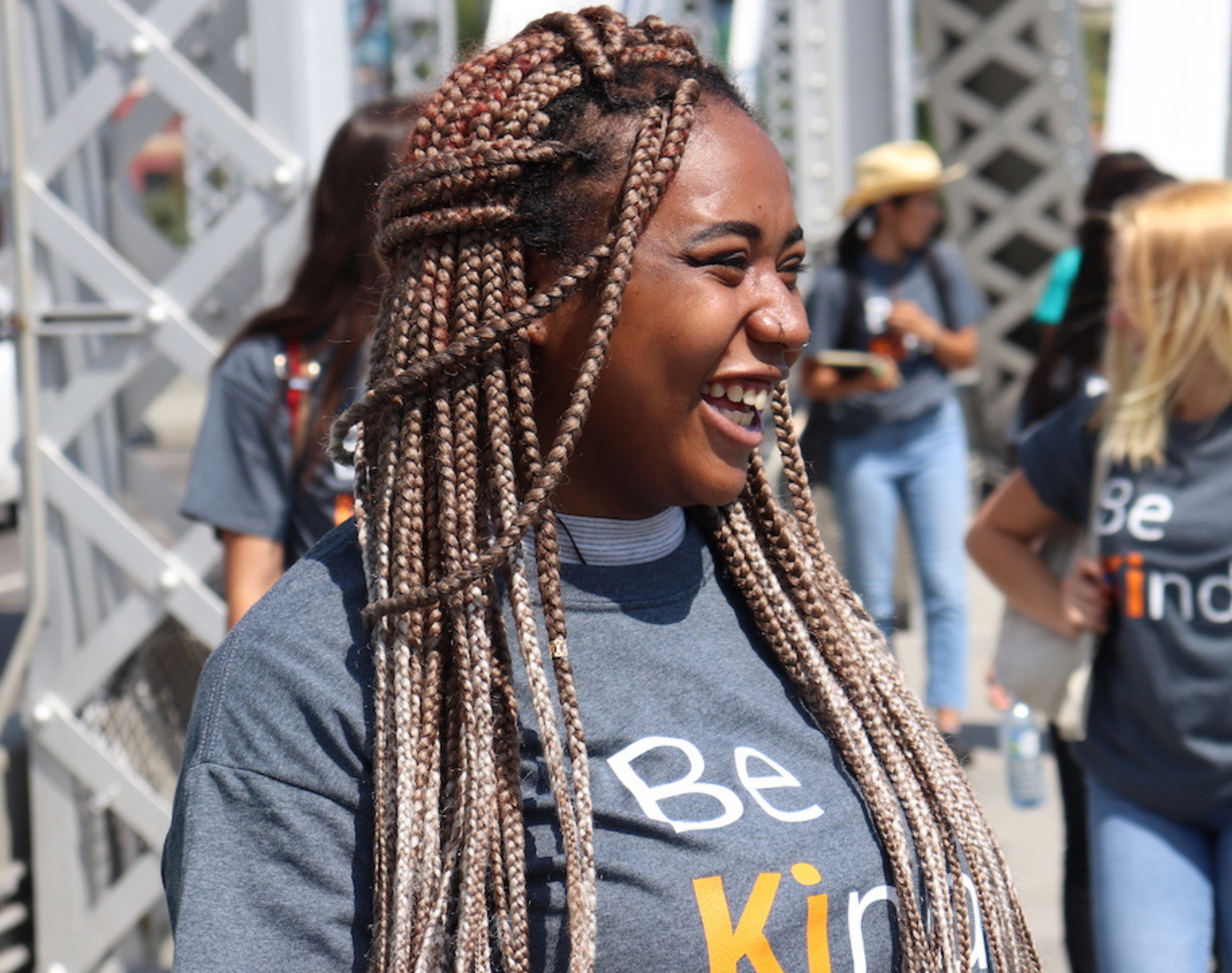 Our Values
Kindness: We accept each person's uniqueness with compassion and empathy.
Respect: Our actions honour the rights, differences, and dignity of others.
Wellness: We promote, provide and support holistic wellbeing.
Accountability: We operate with transparency and integrity in both our relationships and our commitments.
Community: Through collaborative partnerships, we work together as a team, building inclusive communities.
ELIMINATE CHRONIC HOMELESSNESS
Without "things," a new house or apartment is just a few walls and a ceiling. By providing accessible household furniture and goods, folks can build a "home."
CREATE A SAFE ENVIRONMENT
We prioritize physical safety in all of our operations, but we are also committed to the emotional safety of our staff, volunteers, donors, and program participants. Mental health is health.
BE GOOD STEWARDS
Our programs are efficient and cost-effective, and we don't let any resource go to waste. If we can't use a donated item, we'll recycle or sell it to help fund our programs.
IT TAKES A COMMUNITY TO BUILD COMMUNITY
We work with these incredible local agencies to make sure that every Calgarian has access to household goods, clothing, and essential items.
Alberta Health Services
Calgary Drop-In Centre
Women's Centre of Calgary
Closer to Home Community Services
Trellis Society
Aboriginal Friendship Center of Calgary (AFCC)
Accessible Housing
Alberta Seventh Step Society
Calgary Alpha House Society
Awo Taan Healing Lodge Society
Bent Arrow Traditional Healing Society
Bowwest Community Resource Centre
Brenda Strafford Society
Sheldon Kennedy Child Advocacy Centre
Calgary Bridge Foundation for Youth (CBFY)
Calgary Catholic Immigrant Society
Calgary Catholic School District
Calgary Housing Company
Calgary Immigrant Women's Association (CIWA)
Calgary John Howard Society
Calgary Pregnancy Care Center
Calgary Seniors Resource Society
Calgary West Central Primary Care Network (CWCPCN)
Carya
Calgary Alternative Support Services Inc. (CASS)
Catholic Family Services of Calgary
Calgary Board of Education
Centre D'Appui Familial
Centre for Newcomers (CFN)
Children's Cottage Society
Children's Services
Cite Des Rocheuses
Calgary Living Alternative Services (CLAS)
Canadian Mental Health Association (CMHA Calgary)
Connections Counselling and Consulting Foundation
Calgary Police Service (CPS)
CUPS Calgary Society
Calgary West Central Primary Care Network (CWCPCN)
Calgary Women's Emergency Shelter (CWES)
Discovery House Family Violence Prevention Society
Distress Centre Calgary
Calgary Dream Centre
Eastside Victory Outreach
Elements Calgary Mental Health Centre
Elizabeth Fry Society of Calgary
Enviros
Fresh Start Recovery Centre
HIV Community Link
Hull Family Services
Immigrant Services Calgary
Indigenous Mental Health
Inn from the Cold Society
Kerby Rotary House Senior Shelter
Mahmawi- atoskiwin
Multi Agency School Support Team (MASST)
McMan Youth, Family and Community Services Association
Metis Calgary Family Services
Miskanawah
Mosaic Primary Care Network (PCN)
The Mustard Seed
Next Step Ministries
North East Family Connections Society
Progressive Alternatives Society of Calgary (PASC)
Persons With Developmental Disabilities (PDD)
Le PIA Calgary
Prenatal Outreach Support Team (POST)
Potential Place
Prospect Human Services
RIEL Institue for Education and Learning
Rise Calgary
Rowan House Scoiety
The Salvation Army Community Services Calgary
South East Community Resource Centre (SECRC)
Silvera for Seniors
Simon House Recovery Centre
Sonshine Community Services
Southern Alberta Brain Injury Society (SABIS)
SouthWest Communities Resource Centre
Strathmore Overnight Shelter
Sunrise Community Link Resource Center
Sunrise Healing Lodge Society
Alexandra Community Health Centre (The Alex)
The S.H.A.R.P. Foundation
Trinity Place Foundation of Alberta (TFPA)
Tsuu Tina Healthy Living
Wheatland Crisis Society
Women In Need Society (WINS)
Wood's Homes
Worth Resolving Youth and Family Services
YWCA Calgary
YWCA Sheriff King Home